Né le 27 février 1892 à SHREVEPORT (Louisiane, USA). Marié avec Mary et a un enfant : Leandrew né en 1913. Il travaillait comme ouvrier.
Born the february 27, 1892 in SHREVEPORT (Louisiana, USA). Married with Mary and have a child : Leandrew born in 1913. He was laborer.
Sa dernière unité connue est la 24e compagnie du 20e régiment de génie (spécialisé dans la sylviculture) où il était private first class (en France c'est l'équivalent du soldat 1e classe) avec comme numéro d'identification 2 252 750.
His last known unit is the 24th company of 20th Engineer (Forestry) where he was private first class. His serial number was 2 252 750.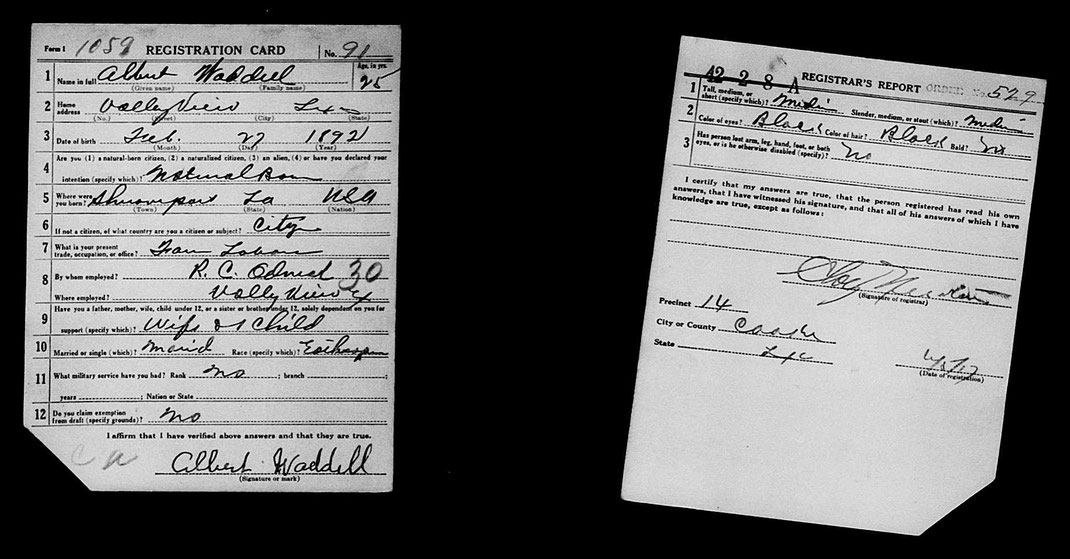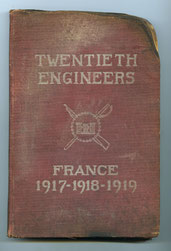 Il fut envoyé le 30 janvier 1918 en France. Il rejoint le district de GIEN dans le secteur Subligny-Villeroy (Yonne, France) peut-être en février 1918.
He was sent the January 30, 1918 in France. He joined GIEN district in Subligny-Villeroy (Yonne, France) sector maybe in February 1918.
Il est mort de maladie le 15 mars 1919, à SENS (Yonne, France). Le lieu de sa sépulture est inconnnue.
He died of diseased the march 15, 1919 in SENS (Yonne, France). His burial location is unknown.