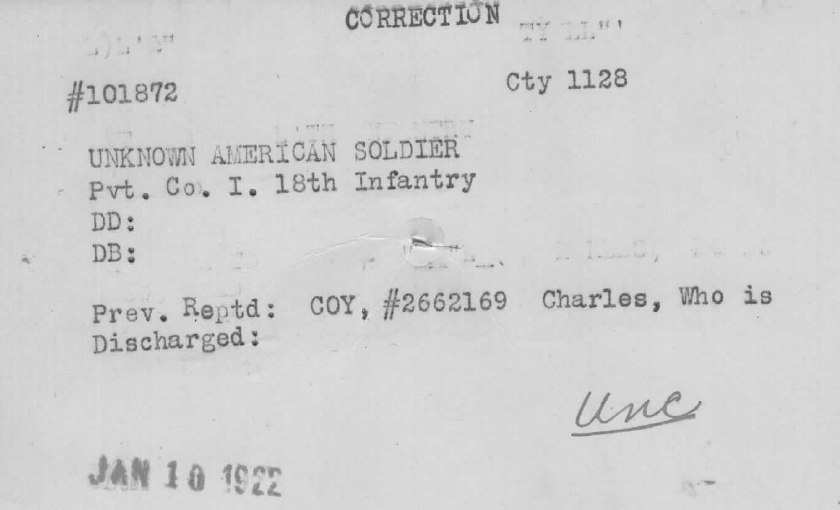 Un soldat non identifié fut enterré au cimetière civil de la ville de Tonnerre (Yonne, France). 
D'abord identifié comme COY Charles, numéro d'identification 2 662 169 mais il s'est avéré que ce soldat était bien en vie. Il est donc passé comme private (soldat de 2e classe) inconnu mais il serait du 18e régiment d'infanterie, compagnie I.
An unknown soldier was buried in civilian cemetery of the city of Tonnerre (Yonne, France).
Firstly identify as COY Charles, serial number 2 662 169 but it turned out that this soldier was alive. So he passed as unknown private but he would be the 18th Infantry Regiment, Company I.

---
A la mémoire de tous les soldats inconnus
In memory of all unknown soldiers
---