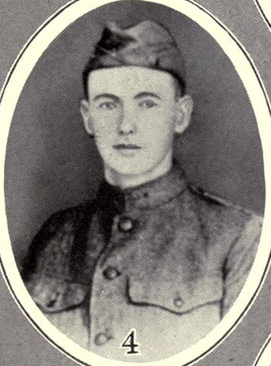 Né le 27 juin 1894 à ODELL (Illinois, USA), fils de John DONBIER (1863-?) et de Sarah Hattie BURCH (1872-1936), il eut un frère. Pas de mariage ni d'enfant connu. Il était foreur.
Born june 27, 1894 in ODELL (Illinois, USA) son of John DONBIER (1863-?) and Sarah Hattie BURCH (1872-1936), he had a brother. No wedding and no child know. He was driller
Il s'engage le 5 juin 1917 comme le montre sa « Registration Card ». Sa dernière unité connue est le 7e train sanitaire, unité supplémentaire médicale, de la 7e Division où il était private (en France c'est l'équivalent de soldat 2e classe) avec comme numéro d'identification 487 224 .
He joins on june 5, 1917 as shown by his Registration Card. His last known unit is the 7th sanitary train, medical supply unit of the 7th Division where he was private. His serial number was  487 224.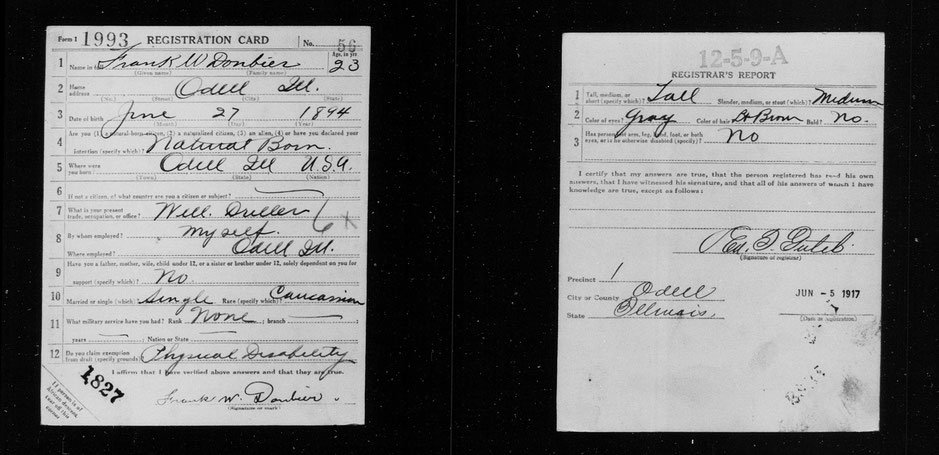 Il fut envoyé en France, en juillet-septembre 1918.
He was sent to France in july-september 1918.
 La 7th division n'était pas assemblé avec toutes ses unités avant de partir en France. Elle participe à la bataille de Saint-Mihiel et n'aura que 33 jours de combats. Après l'armistice, la division est envoyée à la 15e zone d'entrainement dont le point central est ANCY-LE-FRANC (Yonne, France).
The 7th division was not assemble as a unit before going overseas. It participates in the battle of Saint-Mihiel and have only 33 on the front line. After the armistice, the division is sent to the 15th training zone whose central point is ANCY-LE-FRANC (Yonne, France).
Il est mort le 21 septembre 1918 de maladie. Il est enterré à ODELL (Illinois, USA) au cimetière « Union cemetery »
He died of diseased on september 21, 1918. He is buried in ODELL (Illinois, USA) at « Union cemetery »